Attachment & Bonding in Adoption
Coalition for Children, Youth & Families, 6682 W Greenfield Ave #310, Milwaukee, WI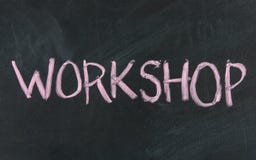 Adoption Wellness offers a comprehensive pre/post adoptive family training. All trainings meet the State of Wisconsin Core Competencies for adoption as well as the Hague Convention on Intercountry Adoptions standards for pre-adoptive families. Workshops are noted by WI ACC and Hague I CA codes. We will introduce the basic attachment process in children and adults and the resulting recognition of how this process impacts relationships, lifelong.
This workshop will also offer bonding techniques for adoptive parents to be aware of. Offered on Feb 1 & July 12. WI ACC 3 Hague ICA 96.48 B5 & C1. Use the SOUTH door by the children's play area. Proceed up to the third floor, suite #310.
● Each workshop is $75 per family. It may be appropriate to invite key extended family members/caregivers to certain workshops. Feel free to check with us on this request. Professionals (social workers, therapists, legal & educators) are also welcome to attend. Professional participant cost is $30 per person. Agencies and organizations may contact me for group/employee rates.
Registration & payment can be completed online at www.adoptionwellness.com, by snail mail or in person with check/credit card. Please register per session in advance. ● Adoption Wellness will provide training certificates to participants after the workshops. The certificates will note the training hours and standards met.
● Unless noted, these are workshops are adult only. Childcare is not provided.
About the workshop facilitator/trainer: Jaclyn Skalnik, MSW, CAPSW is the founder of Adoption Wellness and is also a transracial, internationally adopted person. Jaclyn earned a Master's degree in Social Work from the University of Wisconsin-Milwaukee. She has assisted adoptive families throughout their adoption process for nearly two decades. She has presented at global conferences on matters concerning adoption and is passionate about educating and supporting adoptive families, educating adoption professionals and counseling adopted persons and their loved ones. Other professional experiences include international adoption related travel throughout Asia and Latin America, homeland travel with adoptive families, and advocating on behalf of children who deserve permanency in a loving, healthy family. Jaclyn is a licensed and Certified Advanced Practice Social Worker, an adoption competent child & family therapist, an adoption educator/trainer, a Hague Accreditation reviewer for the Council on Accreditation, a member of the National Association of Social Workers, a World of Diversity trainer, adoptive family homeland journey social worker and has facilitated international birth-family searches and reunions. Jaclyn provides training to adoption professionals and is a certified C.A.S.E Training for Adoption Competency trainer and served on the 2014 Legislative Council Study Committee on Adoption Disruption and and Dissolution for the Wisconsin State Legislature. Jaclyn partners with other professionals, experts or colleagues for specific workshops based on the individual topic or workshop.
For more information or questions, please visit www.adoptionwellness.com or email jaclyn@adoptionwellness.com