Choosing to proceed with the adoption process can be an exciting life decision to make. As exciting and thrilling as it is, it can easily become overwhelming. Sometimes you'll feel alone in the process. However, it's important to remember that you're not alone. There are many resources out there to help you during your adoption journey.
The main resource you'll look for should be viable adoption-related information to help you through the process. Our Partners page lists organizations that Adoption Choice, Inc. has developed working relationships with. The Support Services page will provide both adoptive parents and birth parents with helpful resources to assist with navigating the adoption process.
Heart of Canal Street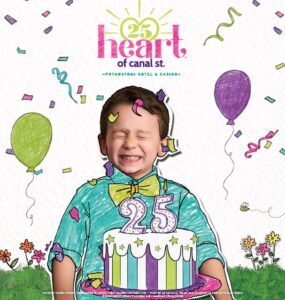 Adoption Choice, Inc. is proud to have been chosen to participate in the 2018 Heart of Canal Street charity giveaway!
From the Potawatomi Hotel and Casino website:
"Located in the heart of Milwaukee (and in the heart of the Menomonee Valley), giving has always been at the center of who we are as Heart of Canal Street.
This year, Potawatomi Hotel & Casino's signature community program celebrates 25 years of giving. Since it began in 1994, more than $18 million has been gifted to hundreds of local children's charities. Each year, funds are generated through special Canal Streetbingo games and other promotions.
2018's program spotlights a Charity of Choice partner who receives the first $100,000 in Heart of Canal Street funding to impact change on a pressing community issue. Thirty additional charities will divide the remaining funds equally."
To find out more about Heart of Canal Street, download the brochure.
Wisconsin LGBT Chamber of Commerce (member)
The Wisconsin LGBT Chamber of Commerce works to create a fully inclusive state by promoting economic growth and opportunities among LGBT-owned and allied businesses, corporations, and professionals in Wisconsin. Representing its members, the Wisconsin LGBT Chamber of Commerce serves as the business advocate and the link between business and government in an effort to promote equality and fairness for all.
Nightlight Snowflakes Embryo Adoption Program

Adoption Choice, Inc. has partnered with Nightlight Snowflakes Embryo Adoption Program in an effort to offer families another adoption option. This program is suitable for families whose infertility does not allow them to create their own genetic families, specifically couples/singles considering egg or sperm donation, or couples/singles who want to build their family through adoption and be able to experience pregnancy and control the prenatal environment of their child.
National Embryo Donation Center
Since 2003, the National Embryo Donation Center (NEDC) has been the country's leading comprehensive non-profit embryo donation program. Adoption Choice, Inc. is a proud part5ner with a program whose mission is to protect the lives and dignity of human embryos through promoting, facilitating, and educating about embryo donation and adoption (ED/EA). NEDC is the only clinic-based organization that works with families of all races, faiths, and ethnic backgrounds. Their offices are in the Knoxville, TN, and Milwaukee, WI areas.
My Adoption Advisor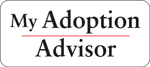 Hal Kaufman is a nationally respected adoption advocate and trainer. In addition to seminars, one-on-one coaching, and public speaking, his website, My Adoption Advisor, is a leading provider of on-demand adoption education courses. Adoption Choice, Inc. requires his course, "Understanding the Current Generation of Expectant Parents," as part of our orientation for families interested in domestic adoption programs. The introductory sessions are skill-based, which means families will receive actionable skills to improve chances for a faster and safer adoption with the right birth family.
Jockey Being Family
The Jockey Being Family Foundation is a nonprofit organization committed to helping strengthen adoptive families for successful futures. With generous support from Jockey International, Inc., this program supports newly paired families in a time when they need it most – during the critical period following an adoption. Adoption Choice, Inc. is proud to be one of Jockey Being Family's BFFs in this program.
New Parents Academy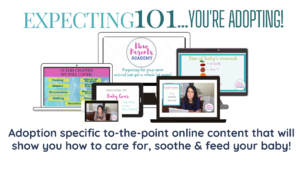 New Parents Academy has developed a parenting course specifically designed for adoptive parents. Adoption Choice, Inc. has joined other organizations as an affiliate with this organization to provide unique, virtual training for families. Not only can families obtain helpful information and knowledge, but a portion of the fee also comes back to Adoption Choice, Inc. to support our programs! Follow this unique link to review and purchase the course.